| | |
| --- | --- |
| HP | 35000 |
| Strength |  Cryogenic |
| Weakness |  Electrical |
A giant-sized looper, outfitted with a Mandrake-made maw. Ghastly.
He just turns in circles, so you have to look for yourself that he doesn't hit you.
In the mission "Operation Lights Out" (Captain) you meet him two times alone and in the mission "Turbomachines!" (Colonel) you meet him 2 times at the same time, respectly together. His movement is then also different.
| | |
| --- | --- |
| | Movement alone: He just makes a circle. |
| | Movement together: He moves in a crazy pattern. |
His whole corps is vulnerable.
Locations
Edit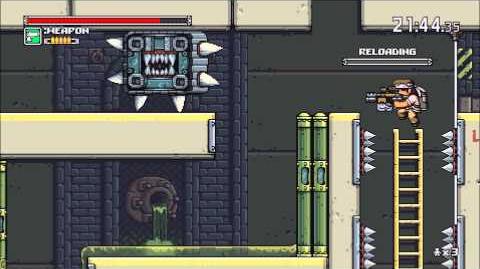 Related Enemies
Edit
Ad blocker interference detected!
Wikia is a free-to-use site that makes money from advertising. We have a modified experience for viewers using ad blockers

Wikia is not accessible if you've made further modifications. Remove the custom ad blocker rule(s) and the page will load as expected.